About
Weaveze is a simple tool, designed to increase the speed and efficiency of the weaving technique when performing highlights.This innovative new highlighting tool not only benefits from weaving teeth but also forms a background to hair sections.
Using the weaving teeth, Weaveze creates consistently even weaves for highlights, in a fraction of the time. Weaveze also forms a background for the hair section increasing visibility for weaving previous highlights.
Hair sections can be almost translucent with certain shades and light conditions, so weaving out strands of similar tones can be hard to see. Randomly weaving and reapplying colour to previously coloured hair causes over processed hair and an inconsistent finish root to tip.
Weaveze creates a background to the section of hair, which helps you see to weave out the previously coloured hair more efficiently, leaving the hair in the best possible condition and consistent colour root to tip.
Weaveze will produce evenly spaced highlights, consistent colour from root to tip and reduce the over processing of their hair.
Weaveze has been designed by an experienced industry professional incorporating the basic method of the highlighting process.
Instructions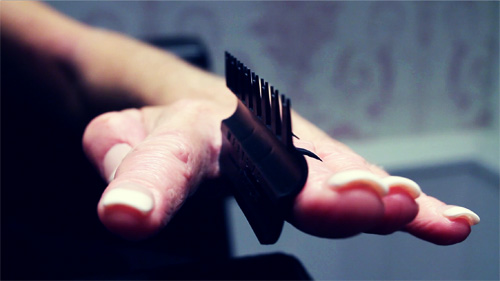 Positioning
Place the tool on the middle finger securely, using the clamps provided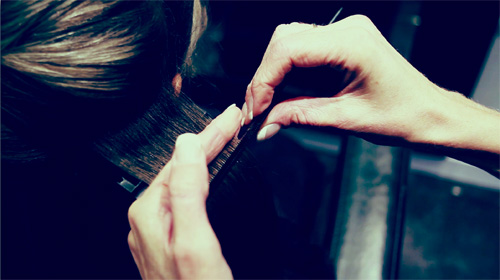 Placement
Take a section of hair ready to weave for highlights. Place the tool under the section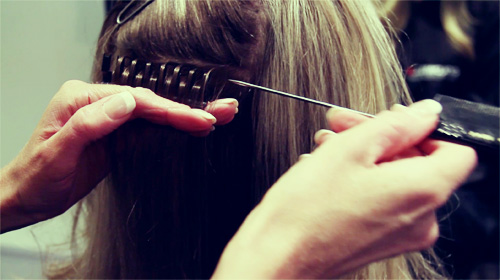 Using weaving teeth
Tilt the wrist towards you. Insert the pin of the pin tail comb between the layers and separate. The top layer will produce evenly spaced weaves ready for colour application.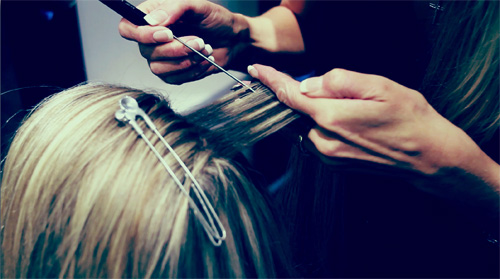 Weave out desired strands
The tool forms a background behind the section of hair allowing the technician to see the previously coloured hair strands easier. Using a pin tail comb weave the hair strands over the curved shaped well. This enables the technician to weave out the desired strands ready for colour application